Diabetology, Endocrinology and<br /> General Paediatrics Our Focal Points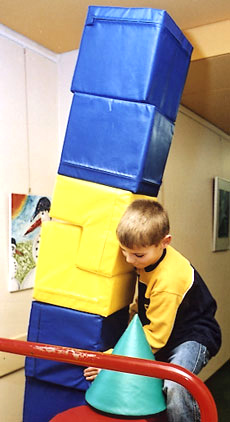 The Diabetes Centre is the largest of its kind for children and adolescents in Germany. In addition to the treatment and care of patients, as well do research on the field of diabetology.
Furthermore our hospital ranks among the ten German training centres of the Working Group of Paediatric Endocrinology and Diabetology of the German Society for Paediatrics, which offers the opportunity to acquire a course specialisation within the paediatric endocrinology and diabetology. The education programme matches with the regulations of the European Society for Paediatric Endocrinology. Our KiCK programme offers effective help for families with overweight children and adolescents. The team of nutritionists additionally advises patients within an inpatient service in case of malnutrition, food allergy, fructose -/ lactose intolerance or celiac disease.
We diagnose and treat on a completely inpatient, short-term inpatient basis in our day clinic and on an outpatient basis within the authorisation consultation:
Insulin-dependent diabetes (in the diabetes centre)
Disturbances of growth
Disturbances of the pituitary gland
Thyroid disorders
Bone metabolism disturbances
Disorders of puberty
Malfunction of the adrenal gland
Sexual development disorders
Adiposity (overweight in children and adolescents)
Acute and chronic gastrointestinal disorders
Nutrition counselling, e. g. in case of malnutrition, food allergy, fructose -/ lactose intolerance or celiac disease
Psychosomatic medicine
Clinical research