Neonatology<br /> Our Focal Points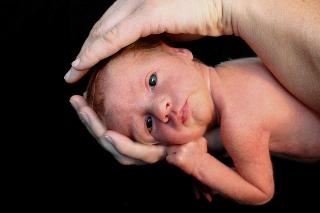 Within the Children's and Youth Hospital auf der Bult, sick newborns are being treated on four wards, two intensive care units and two special nursing stations. We care for sick newborns from seven maternity clinics within the region. Approx. ten percent of all newborns need paediatric care after birth. In case of a required transfer, the child is being picked up by a team from our department with a special baby emergency ambulance. Our intensive care units are equipped with the current state of the art. About ten percent of our patients are underweight premature infants with a birth weight of less than 1500 gramme. The care of these children requires a great amount of experience, which our medical staff within the Children's and Youth Hospital possesses to a great extent.
For all perinatal centres it is an obligation to publish their results according to an exactly defined sample. The data is being calculated by the Centre for Quality and Management within the Public Health Sector in Lower Saxony (institution of the Lower Saxony Chamber of Medicine) based on the Neonatal Quality Assurance for external quality management.